Netflix's Cobra Kai has thrived because of Karate Kid legacy characters, but Season 6 can't look back – except for utilizing Hilary Swank's Julie.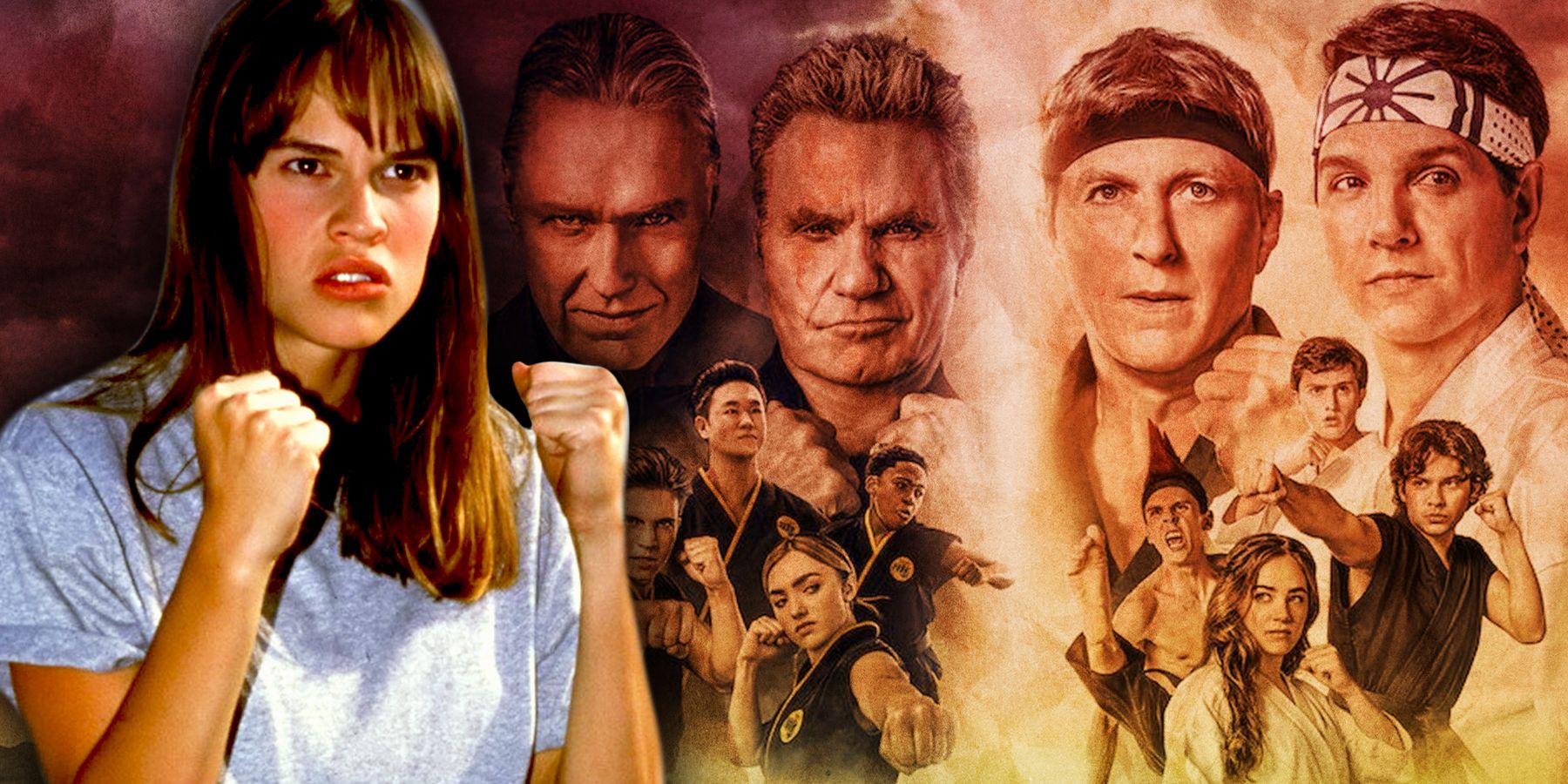 Cobra Kai has been given Season 6, but that'll be its last hurrah. The series will be known for revitalizing the Karate Kid franchise and giving YouTube Red (later Netflix) viewers the idea of the Miyagiverse. With that in mind, there are already high expectations for the final season. And it would be tempting for that swan song to pack in as many nods to the original films as possible. But in order for Season 6 to be successful, it must remember what's made the series so special.
While karate has been the show's means to an end, Cobra Kai has always been about its characters and their relationships to the original franchise. Season 6 shouldn't be tempted to introduce more characters from the Karate Kid movies just to include them when there are so many existing storylines to service. It should focus on their stellar cast and let them thrive — with the exception of Hilary Swank, whose Julie Pierce has earned her seat at the table.
RELATED: Cobra Kai Could've Gone On Forever – It's Good That It Won't
Cobra Kai's Success Is Rooted In Legacy Characters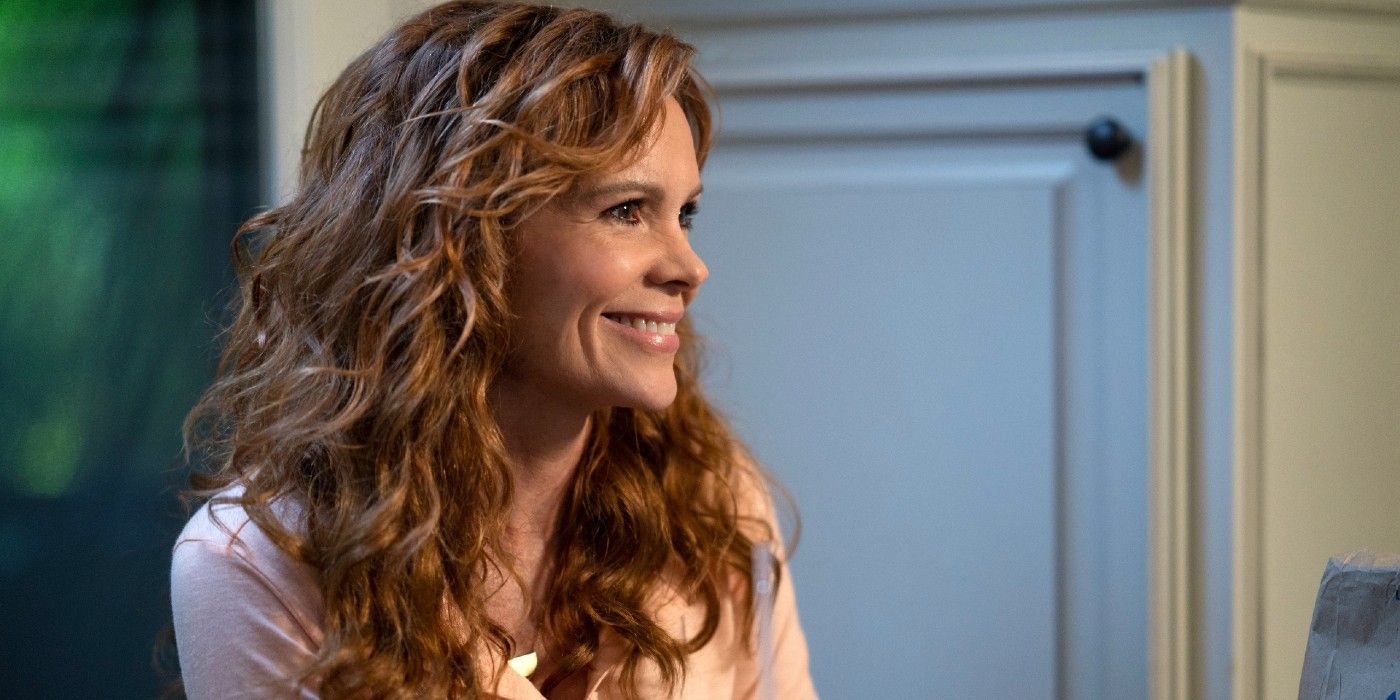 Because Cobra Kai was a revitalization of the Karate Kid franchise, it had to include legacy characters — but it has always done so in moderation. The first season re-established the rivalry between Daniel LaRusso and Johnny Lawrence before John Kreese returned in the season finale. Season 2 then brought back Johnny's karate buddies before Season 3 reintroduced Ali Mills, Chozen Toguchi and Kumiko, with the latter two being instrumental to Daniel's progress as a sensei.
However, the last two seasons have leaned heavier on returning characters. Terry Silver was brought into Cobra Kai during Season 4, while Chozen became a main character. Alicia Hannah-Kim's character Kim Da-Eun was established as the granddaughter of Kim Sun-Yung, his sensei referenced but never seen in the Karate Kid films. And on top of that, Sean Kanan's Mike Barnes made his long-awaited return, also older and wiser than before. Season 6 needs to only include legacy characters who have a place in the last chapter of the story… and Julie Pierce fits that bill.
RELATED: A Goonies Movie Sequel Isn't Good Enough – It Deserves the Cobra Kai Treatment
Why Cobra Kai Season 6 Needs Hilary Swank as Julie Pierce
Cobra Kai has continued to be successful because it keeps upping the ante. Every season has added a different legacy character who comes in and brings the story to the next level. To maintain that storytelling trend, Cobra Kai needs to introduce Hilary Swank's Julie into Season 6. She's the last major character from the original Karate Kid films who hasn't appeared, and while fans have clamored for Julie's return, utilizing her in the final season would be more than fan service.
The fifth season of Cobra Kai opened the door for Julie's return and she would contribute something to the story. Mr. Miyagi taught her how to control herself in The Next Karate Kid, but he also taught her how to take down some toxic jerks. Julie's attitude could be motivational as Miyagi-Do takes on Cobra Kai at the Sekai Taikai tournament. The dojo would also benefit from a female sensei. While Daniel and Johnny are great teachers, Sam, Tory and Devin would undoubtedly benefit from connecting with Julie. While Cobra Kai hasn't asked Hilary Swank to return, it should — and her guest appearance would mean more than anyone else the writers could bring in.
Cobra Kai Season 6 does not have a release date. Seasons 1-5 are streaming now on Netflix.